Wholesale for Retail Stores
Maison+House: Revitalize Your Retail Collections

Discover the immersive experience of Maison+House's collections, a treasure trove that seamlessly marries traditional French craftsmanship with the vibrant essence of a modern and artistic lifestyle. Our curated collections offer a touch of elegance and sophistication, bringing an air of chic French flair to your retail space.
THE COLLECTION

 

At the heart of Maison+House lies our products, the embodiment of a harmonious union between time-honored French techniques and the invigorating creativity that propels contemporary living. Our line ranges from tasteful home decor to luxurious personal accessories, each exquisitely crafted to reflect the brand's unique blend of tradition and innovation. Our collections aren't mere products; they are an experience, a journey into a world where artistry meets daily life.

THE PHILOSOPHY


Our ethos is deeply rooted in the philosophy of producing fewer, yet superior quality artifacts, all crafted to bring vibrancy into everyday life and beautifully complement any dwelling place. Maison+House stands for quality over quantity, creating products that not only meet the aesthetic and functional needs of our customers but also stand the test of time.
OUR UNIQUE VALUE PROPOSITION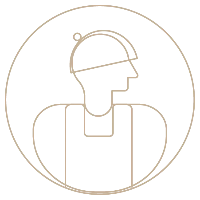 We invite you to join us on this journey, embracing the quality, artistry, and ethical values that define us. With Maison+House, you're not just expanding your retail curation; you're opening doors to a world where tradition and innovation, beauty and sustainability, coexist harmoniously.